For thousands of years traditional cultures have used stimulation by sharp objects as a way to clear mental, physical and emotional blockages.  In China this took the form of acupuncture and acupressure to cure disease and promote health and wellbeing, in India the Yogis and Fakirs lay on beds made of nails for the same purposes.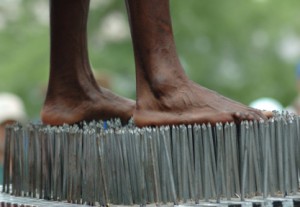 Now there is a modern version of this ancient practice, the acupressure mat.  The mat is made of foam rubber with a cotton cloth cover.  On the cover are plastic disks with spikes to gently stimulate and relax your body.  Each mat has almost 8000 spikes.  The stimulation from the acupressure mat increases blood flow and nervous activity in the area applied.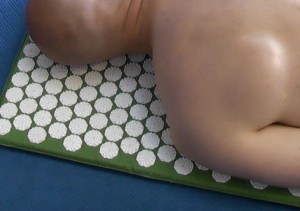 You can lie on the acupressure mat for up to 20 minutes at a time.  Some people find that when they first start using the mat the stimulation is a bit strong for them and they want to know what is the top foam roller on the market.  If this is the case you can moderate the effect by putting a thin piece of cloth between the mat and your skin to begin with.
Some of the benefits people have found from using the acupressure mat are:
Improved Circulation

Relief from chronic back and neck pain

Reduced anxiety and stress

Better sleep and enhanced relaxation

Increased energy
Available in Green, Black, Purple and Pink: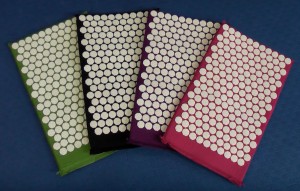 The regular retail price of these is

$89.95

, but as a special introductory offer subscribers to the developyourqi newsletter can get them for
$59.95

until the end of April.